About
An Indian native, Debanjaly Sen earned her B.F.A in studio art, Painting from The Indian College of Art and Draftsmanship (Rabindra Bharati University) and an M.F.A in painting from Sister Nivedita University. Her paintings have been exhibited nationally in juried and group shows. Debanjaly is mainly a painter, besides that she explores a variety of mediums. Being an explorer of art, she chooses medium according to the demands of the context and the perspective.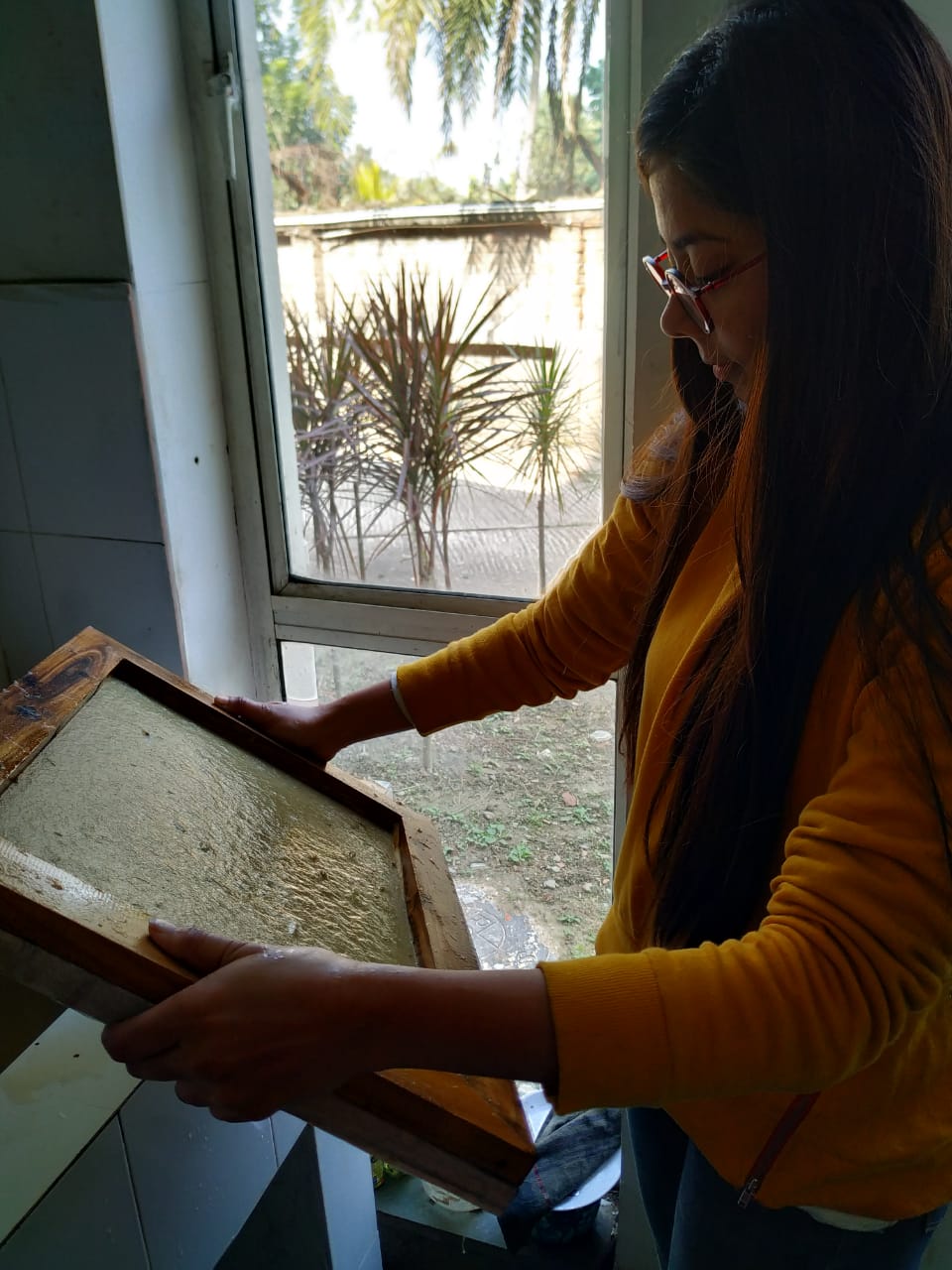 Visual Artist
Few key information about Debanjaly.
Website: www.debanjaly.com
City: Tuscaloosa, AL, USA
Language: English, Bengali, Hindi
Recent Degree: Masters of Fine Arts
Email: debanjaly.sen@gmail.com
Freelance: Available
Technical Skills
Debanjaly's domain of expertise.
Painting (Oil, Acrylic, Water, Pen and Ink, Mixed Media, Enamel)
Artist Statement
So far in my very short journey, I have tried to investigate the relationship between humans and nature, past and present memory, and narrative as a whole. The trio has its own interpersonal links but often tend to intersect and overlap with each other. My work typically reflects the various feminist issues like social inequality, marital inhumanity, and violence against women. I feel in our current patriarchal society, a woman feels suffocated and often suffers from a certain form of an identity crisis. My previous stints especially with human biology courses in high school have inspired me to infuse my anatomical knowledge into my paintings. Most of my works thus far, portray a great inclination towards the human physique. Through my paintings, I ardently try to reinvigorate life to this theme while focusing on different aspects like fertility, regeneration, gender, and sexuality in general. I feel as an artist my prime focus is to narrate a story depicting these inter-relationships between human existence and nature including even the most minuscule objects around us. This is perhaps the sole reason I try to choose my medium according to the demands of the context and the perspective. I also feel that this storytelling has also incited my ardent craving of exploring new mediums for my art. Diversity attracts me. That is why besides working on a 2D surface I often choose a 3D medium to express my best on it. During the past year, I have taken up the wonderful medium of ceramic.
With the dark shadows of the current pandemic situation descending upon us like a pall of gloom, it has had far-reaching impacts and consequences on an artist's creative mindset. The onset of the pandemic has caused a certain depression on the population and I am no alien to it. I feel that during these challenging times, my work also reflects this depressing scenario evident by the abundant usage of somber monochromatic hues. My studio practice during the lockdown has also taught me the importance of creating and maximizing my output with the limited materials that I have around me. I believe that this pandemic scenario has sucked all colors from our lives. I feel most of my recent works subconsciously portray this theme which consequently also reflects my personal state of mind.